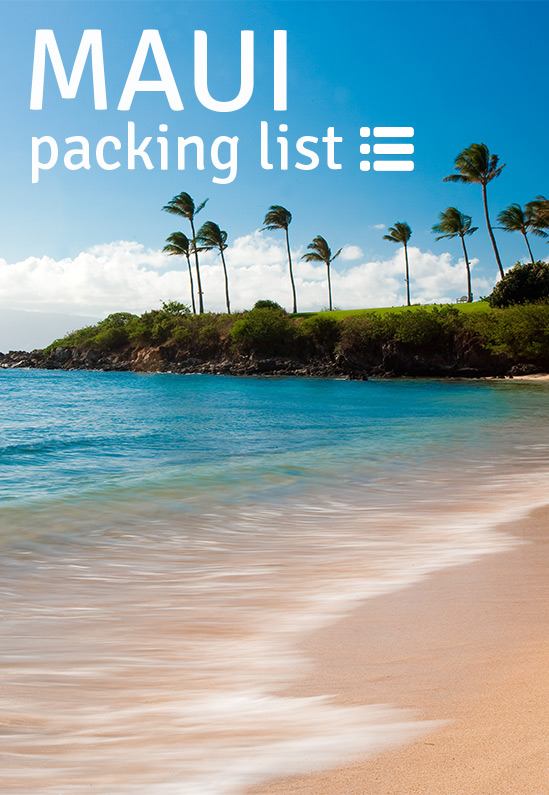 Packing for a vacation in Maui is slightly more complicated just bringing a bikini and sunscreen! The climate can change rapidly depending on where you are on the island. If you're venturing upcountry to O'o Farms (see Day 8 of our 9-day Maui Vacation Itinerary) you will need some warmer layers in addition to your bathing suit and sunglasses. A trip up to Haleakala Crater at sunrise may mean near-freezing temperatures! Bring a warm coat, gloves and a hat.
From the lush waterfalls along Road to Hana to desert dry beaches of Kihei and Wailea, make sure you're prepared and well-layered for all your Maui island adventures.
Feel free to print our perfect packing list for your Maui vacation including all the essentials. Download the guide for grocery list, recipes, and full itinerary.
The Ultimate Packing List for your Maui Vacation: